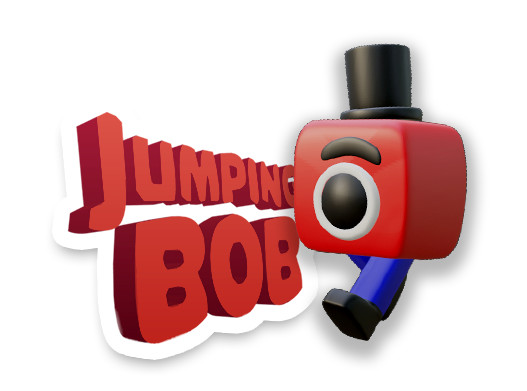 Jumping Bob (BETA)
A downloadable Beta for Windows, macOS, and Linux
This is Bob.
Basically he is a cube with legs, an eye and a strong sense of fashion. He hasn't arms so he decided to become a marathon runner. But this will take a lot of training.
You're controlling Bob on his daily jogging session and you have to get faster by dodging walls (because just walking around would be pretty boring).

Jump and run through the holes to get behind the walls without taking damage and increase your speed. You will have to do wall-jumps as well.
Who knows where the journey will lead to...
DISCLAIMER : This game is still under development. Please tell me if you find bugs.
Changelog :
01.10.20
Bugfixes
Highscore and Tweet function
Controls
A,D : Move (left, right)
Space: Jump, Wall-jump(by jumping against the side walls)
Special thanks to

Sebastian "Nekros Arts" Granzow
Sascha "Possibility Face" Reinhold
Jannik "Jannik Boysen" Boysen
and everyone who tested the Game.
Download